Today I am sharing a 5" x 5" journal page. This is the gal I drew for the epic throw down with the Fab Kim Dellow (a couple of weeks ago) until I realized our challenge was for 2" or smaller.  So this is the spare that didn't get used back then.  I left the hair uncolored in order to focus the attention on the face.
This month the entries could reflect who we are inspired by. My inspiration comes from June Walker check out her blog .  June does the coolest color blocking to color her faces with it. They have fascinated me and I have wanted to give it a go. I am entering this in to Kim Dellow's "Show Your Face Friday" challenge. Please go on over and check it out.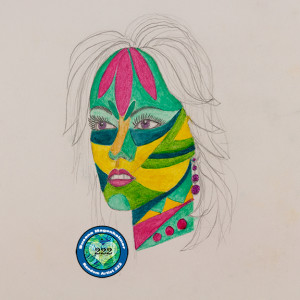 I hope you enjoyed this and if you did, please show me your love by subscribing and or leaving a comment.