I came up with a technique in my craft lab which I will call "a happy accident."  I was cleaning my stencils when it hit me that I could create second and third generation impressions through the use of the left over modelling paste.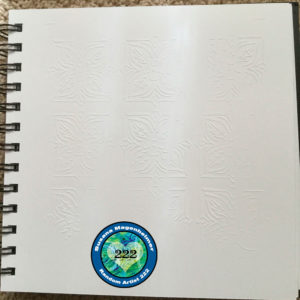 The easiest way to explain this is by using the left over paste on the stencil by wiping it down (I use paper towels) back through the stencil openings.  Interestingly, once I used the left over paste I continued to wipe off as much of the paste to where barely any paste remained.  It gave me a wonderful ghosty, grungy outline like you see in the ivy below.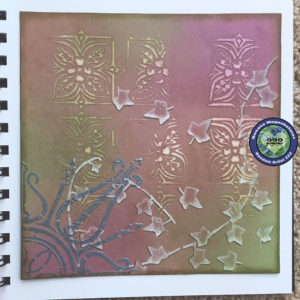 As I thought about it more, I was like "why waste the first impression with modeling paste?"  So I scooped the modeling paste with a paper towel from the jar (not a lot) and found I could create a second or third impression without a lot of waste.  I love how wiping back as much of the paste as I can gets me this grungy hollowed out look.  It does work best on smaller stencil images.
All the stencils used in this piece are from Stencil Girl.
I pretty much live on Instagram so my blog hasn't gotten a lot of attention but if you would like to see more instructions on this new technique with additional in-process photos leave a comment below and I'll get more information up.  If I get 10 or more requests then I will do an additional post with the process photos.